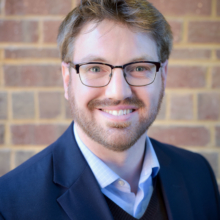 Now that the FY17 budget has been enacted, the Department of Housing and Urban Development has released the full-year allocations for the Office of Community Planning and Development's (CPD) formula programs:
Community Development Block Grants (CDBG);
HOME Investment Partnerships (HOME);
Housing Opportunities for Persons with AIDS (HOPWA);
Emergency Solutions Grants (ESG); and
the National Housing Trust Fund (HTF).
North Carolina will receive $114,237,276 in 2017 through these formula programs. However, because the President's budget eliminates CDBG, HOME, and HTF, North Carolina would miss out on $101,635,609, or 89% of our annual allocation.
The President's budget would eliminate 89% of North Carolina's CPD allocation.
What can you do to oppose these cuts?
Join the Coalition as we work with our local, state, and national partners to fight for a more realistic budget. We need your help more than ever;
Continue to reach out to North Carolina's delegation and let them know that President Trump's budget does not "make North Carolina great again." It only makes it harder for North Carolinians to find a decent, affordable place to live.

Senator Thom Tillis (202-224-6342);
Senator Richard Burr (202-224-3154); and
FY17 Allocations – NC
Jurisdiction
CDBG
HOME
HOPWA
ESG
HTF

Asheville

$919,937

$985,029

$0

$0

$0

Burlington

$399,942

$0

$0

$0

$0

Cary

$598,032

$0

$0

$0

$0

Chapel Hill

$380,825

$0

$0

$0

$0

Charlotte

$5,364,974

$2,330,231

$2,362,276

$481,758

$0

Concord

$505,870

$935,920

$0

$0

$0

Durham

$1,798,016

$822,366

$335,316

$164,728

$0

Fayetteville

$1,294,448

$577,449

$0

$0

$0

Gastonia

$676,140

$582,439

$0

$0

$0

Goldsboro

$300,854

$158,231

$0

$0

$0

Greensboro

$1,972,442

$1,261,159

$370,437

$182,064

$0

Greenville

$792,951

$332,082

$0

$0

$0

Hickory

$280,724

$0

$0

$0

$0

High Point

$826,195

$362,137

$0

$0

$0

Jacksonville

$327,262

$0

$0

$0

$0

Kannapolis

$336,305

$0

$0

$0

$0

Lenoir

$131,683

$794,513

$0

$0

$0

Morganton

$146,539

$0

$0

$0

$0

New Bern city

$223,934

$0

$0

$0

$0

Raleigh

$2,872,414

$1,070,124

$0

$256,647

$0

Rocky Mount

$523,065

$409,785

$0

$0

$0

Salisbury

$271,203

$0

$0

$0

$0

Wilmington

$890,762

$494,941

$0

$0

$0

Winston-Salem

$1,973,957

$933,881

$0

$179,756

$0

Cumberland County

$740,763

$270,125

$0

$0

$0

Mecklenburg County

$723,693

$0

$0

$0

$0

Union County

$794,592

$0

$0

$0

$0

Wake County

$1,655,276

$611,616

$632,377

$141,423

$0

NC Nonentitlement

$43,391,053

$12,430,457

$2,504,422

$4,990,463

$4,433,361

CNSRT-Surry County

$0

$436,219

$0

$0

$0

CNSRT-Orange County

$0

$289,693

$0

$0

$0

TOTAL:

$71,113,851

$26,088,397

$6,204,828

$6,396,839

$4,433,361

GRAND TOTAL:
 
 
 
 
$114,237,276