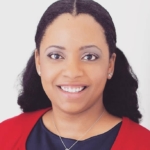 As we move through Black History Month, learning more about the experiences and contributions of African Americans as a critical part of the entire country's history, we continue to celebrate the accomplishments of current trailblazers in our community.
This week, we are highlighting Councilwoman Andrea Jenkins, who currently serves as the president of the Minneapolis City Council and represents the 8th Ward in South Minneapolis.
Jenkins, a politician, published poet, and trans rights activist grew up in Chicago, IL, where she was inspired and guided by the city's Black Arts Movement and the Black Panther Party. She eventually moved to Minnesota in 1979, where she earned a Bachelor's degree in human services, a Master's degree in community economic development, and an MFA in creative writing. 
Before running for public office, Jenkins worked for twelve years as a policy aide to two members of the Minneapolis City Council, along with serving as the oral historian for the Transgender Oral History Project at the University of Minnesota Libraries, where she used her background as a writer and artist to document the lived experiences of transgender and gender nonconforming people in the Upper Midwest. 
In 2017, with 73% of the vote, Jenkins was elected to the Minneapolis City Council, becoming the first Black transgender woman to be elected to public office in the United States. Going into her second term, she was elected president of the Council by a unanimous vote. She notably represents the 8th Ward, where George Floyd was murdered by Minneapolis police officer Derek Chauvin in 2020.
Given the increasing violence in and toward Black communities, Jenkins championed issues like public safety, emphasizing that having truly safe communities wasn't just about policing, but meeting the basic needs of the community – including housing, a continuum of social services, and addressing economic inequities.
Jenkins has advocated for and  pioneered some of the most comprehensive and forward-thinking housing legislation in the country for her community, including: 
Developing policies that support tenants' rights to purchase their homes and other critical strategies such as rent stabilization for people to remain in their homes

Advocating for the decriminalization of people experiencing homelessness by using a compassionate approach to those that are unhoused

Combating the long-term effects of historically racist housing policies by creating more homeownership programs to serve African Americans and other historically marginalized groups

Voting to support the Minneapolis 2040 Plan, which up-zones the entire city to facilitate the creation of multi-family housing in previously single-family-only areas 

Participating in the development of a

Community Preference Policy

, which ensures first rights of return for people of color

Authoring and passing a citywide resolution declaring racism a public health crisis.
The list of her accomplishments and goals goes on, making Andrea Jenkins a modern trailblazer, not just in housing, but in public and government service. Her work serves as inspiration for community development initiatives across the country. While Jenkins never envisioned herself holding elected office, her foundation in civil rights and passionate commitment to those that have been historically underserved drove her to run and ultimately become a nationally-recognized example of how community activists can become our most authentic and necessary representatives in policy-making spaces.
"Out of a deep, deep and genuine love for my community, is why I'm willing and interested to be engaged in politics. And in my mind, politics is about ensuring that the right resources are provided to the right communities, in order for those communities to thrive."
–Councilwoman Jenkins, Minnesota Monthly, 2022