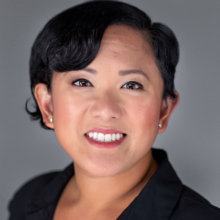 This week the NC Housing Finance Agency released the first draft of the 2020 Qualified Allocation Plan (QAP) outlining the selection criteria and application requirements for allocating federal Low-Income Housing Tax Credits (LIHTC) and tax-exempt bonds. The draft QAP can be found at NCHFA's site.
Overall the amount of changes and their scope are relatively minor. The majority of changes are administrative in nature or required due to shifting demographics. In making changes to the QAP each year, the Finance Agency seeks to address concerns and respond to input gathered over the past year. 
The most notable revision is the change in the first tiebreaker. Since 2017's QAP, the first tiebreaker has been the project in the census tract with the lowest poverty rate. This proposed change may dissuade the selection of sites in "high opportunity areas" which low poverty rates are considered an indicator of. The previous second tiebreaker – the project requesting the least amount of federal credits per unit – would now become the first tiebreaker. An entirely new criteria has been proposed for the new 2nd tiebreaker – the county with the lowest number of 9% tax credit units created over the past five years.
According to Chris Austin, NCHFA's Director of Rental Investment, one of their goals for the proposed tiebreaker change is to shape an allocation process in which the agency does "not have to use the tiebreaker and [is able to] see more score variation." The agency would like to encourage site selections that account for other factors rather than being located in census tracts identified in the Appendix H list of low poverty census tracts.
Other changes of note:
Allocation Terms:

Owners must have Agency approval prior to occupying units.

Redevelopment Projects:

Must show evidence of a redevelopment project being initiated by the local government, rather than simply being "approved."

Geographic Regions:

Based on updated population data, the allocation to the Metro region has increased by 1% and the Central region has decreased by 1%. Some counties have also shifted from being in low, middle, or high income areas. 
NCHFA will accept comments on the draft QAP until August 30th. Comments can be sent to rentalhelp@nchfa.com.