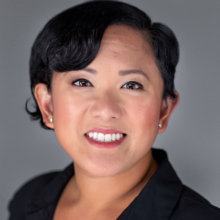 Today the North Carolina Housing Finance Agency (NCHFA) announced the projects receiving allocations for 2019 Housing Credits. Forty projects across 29 counties will be receiving 9% tax credits, creating a total of 2,653 units. Six developments were awarded tax-exempt bonds that will total 1,040 units. In total, North Carolina will see 3,693 units of affordable housing being added to the supply over the coming years. 
Here is a map showing the distribution of funds across the state. 


In addition to allocating tax credits, the finance agency awards funding through the Rental Production Program and Workforce Housing Loan Program. HFA will distribute over $15.8 million in RPP funds and $21.2 million in WHLP monies. 
In total NCHFA received 123 applications for 2019 funding and is only able to fund approximately 37% of proposed developments. A total of 5,362 units of potential housing units went unfunded. 
With total demand for subsidies more than doubling the amount of units the state is able to subsidize, there remains a great need for additional resources for affordable housing production. While North Carolina remains short on funding sources, the demand for affordable housing continues to increase.
This map details the counties where funds were unable to be allocated. 


Across the country there is an immense need for additional resources to meet the demand for affordable housing production. The Affordable Housing Credit Improvement Act (S. 1703 and HR 3077) that has been introduced in Congress would increase LIHTC by 50% giving a much needed boost to housing supply. An increase in the amount of credits allocated would mean that more of these projects that are denied for lack of resources would be able to be funded. To learn more about the AHCIA, click here.
UPDATE:
An expansion of Housing Credits could have meant at least 1,000 more units for North Carolina. Analysis from Mark Shelburne with Novogradac Consulting shows that 16 additional projects, in an additional 11 counties, would have been funded if the 50% increase had been in effect:
Avery*

Columbus+

Davidson

Davie

Durham

Halifax+

Henderson

Lee+

Macon+

New Hanover

Polk*
* Counties that have not received a 9% award in over 5 years.
+ Counties with less than 100 units over the last 5 years.
The QAP contains several complications, meaning there are important caveats to the above list. However, regardless of the exact specifics, the benefits that could be realized would be felt across North Carolina, particularly in the counties listed above.
A focus on counties is also relevant in light of the draft 2020 QAP proposal of a new tiebreaker and scoring breakdowns of 2019 applications. Shelburne found that 24 of the winning applications received points for both the Housing Credits per unit average and applicant bonus categories. Therefore, among the 2019 awards, the tiebreakers were very consequential to the outcomes. In addition:
41 counties have not received any 9% awards in the last 5 years. 

As a whole, NC's average poverty rate is 13.8%; 29 of 37 awards are located in census tracts with lower than average poverty.
Reviewing these results, it is clear that resources for financing affordable housing development are needed all across the state. In light of reduced state resources, it is critical to support the AHCIA.
We will share additional details of Shelburne's analysis with members later in the week, including the total units in each of the 59 counties with awards in the last five years. To verify your membership status, please contact Haley Solomon.The Coalition's annual Developers Council Lobby Day in Washington, D.C. is coming up on September 16-17. This is a great opportunity to join us in discussing the importance of housing tax credits with North Carolina's Congressional delegation. If you are interested in participating, please contact Pamela Atwood.