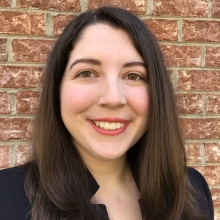 Last week, the NC Housing Coalition took a hands on approach to affordable housing advocacy with a Habitat build day. Executive Director Samuel Gunter, Director of Operations and Programs Stacie Darden, Director of Housing Policy Pamela Atwood, and Membership and Communications Officer Haley Solomon spent the day volunteering with Habitat for Humanity of Wake County (Habitat Wake), contributing to six townhomes in Raleigh's Abbington Ridge neighborhood. The Coalition assisted a team of regular construction volunteers roofing the porticos for each townhome and cleaning the interiors of each home in preparation for sheetrocking.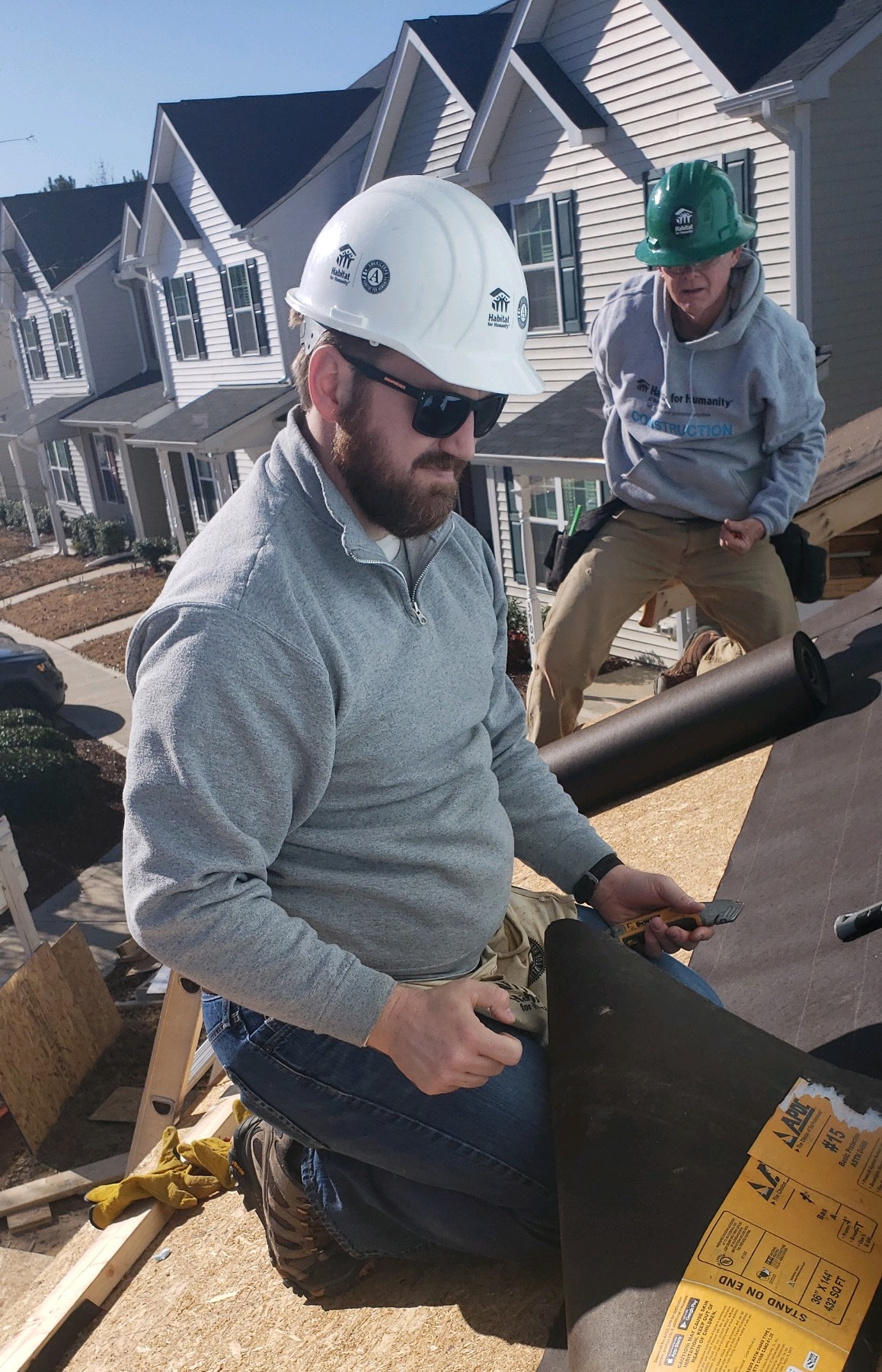 Having no construction experience, showing up to a Habitat build site was intimidating. Fortunately, no experience is required to volunteer, and throughout the day I had opportunities to try a variety of different jobs across the site. Our volunteer coordinator did a great job matching us to tasks we were comfortable with while also encouraging us to try new things. Hammering didn't turn out to be my strong suit, but by the end of the day I learned how to use a circular saw and conquered my fear of ladders. Volunteering with Habitat Wake was a great opportunity to connect with the affordable housing work that we do in a tangible way.
Abbington Ridge is a Raleigh neighborhood of townhomes and single-family homes located off Rock Quarry Road, near I-40. Since 2009, Habitat Wake has been building in this neighborhood, which is close to nearby schools, shopping centers, and employment opportunities. Abbington Ridge is just one of fifteen neighborhoods where Habitat Wake has built more than 650 homes since 1985. The six townhomes that the Coalition volunteered on will be completed in January 2020. 
Throughout the year, Habitat Wake has a wide range of volunteer opportunities at their construction sites, ReStores, and more. Visit their volunteer page to get involved.