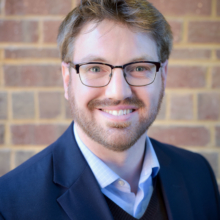 Today, Republicans released the Tax Cuts and Jobs Act (H.R. 1). You can read a summary of each section as well as the policy highlights released by the committee. Overall the plan would lower the individual tax rates and doubles the standard deduction for individuals, and lowers the corporate tax rate to 20%. The plan also repeals the State and Local tax deductions, but allows individuals to continue to claim an itemized deduction for real property taxes up to $10,000.
Some key highlights for housing advocates:
The Low Income Housing Tax Credit is preserved, but the bill does not include language from HR1661/S548 modernizing the program;
The bill caps the Mortgage Interest Deduction at $500K (down from $1 million) and only on the taxpayer's primary residence;
The New Markets Tax Credit is terminated;
The Rehabilitation Credit is repealed;
Private Activity Bonds are terminated; and
The charitable deduction is modified by increasing the cash contribution limitation to 60% if a taxpayer's Adjusted Gross Income from 50%.
While the preservation of the Low Income Housing Tax Credit is crucial for affordable housing across the country, the drop in the corporate tax rate could have a negative effect on credit pricing.
The proposed loss of the New Markets and Historic Rehabilitation credits as well as private activity bonds are a significant to affordable housing and community and economic development.
The Coalition does support the modifications to the Mortgage Interest Deduction (MID). Half of all homeowners do not benefit from the MID, and nearly all of MID dollars go to households with incomes over $100,000. Unfortunately, the revenue generated by these reforms is not reinvested in housing for those who need it most. For more information, visit the United For Homes campaign.
Stay tuned for further analysis as we continue to better understand the broader impact of this tax reform proposal.