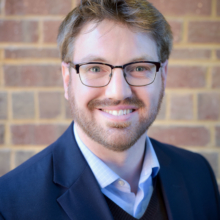 The White House released its budget proposal yesterday. For those who remember what it was like this time last year when the President's budget proposal was released, the 2019 budget proposal, if enacted, would be a disaster for affordable housing. The North Carolina Housing Coalition calls on Congress not only to reject this budget proposal, but to substantially increase its investment in affordable housing programs that help our communities thrive.
The budget proposal cuts HUD's funding by $8.8 billion or 18.3%. For glimpse at the budget numbers as compared to previous proposals in previous years, click here.
Budget Highlights:
Rent increases and work requirements;
Elimination of the National Housing Trust Fund;
6% reduction in Tenant-Based Rental Assistance
Elimination of the Public Housing Capital Fund;
Elimination of Community Development Block Grants;
Elimination of HOME Investment Partnership program;
Elimination of Choice Neighborhoods grants;
Elimination of Section 4 Capacity Building program;
Elimination of the Self-Help Homeownership Opportunity Program;
Elimination of the US Interagency Council on Homelessness;
Elimination of the Neighborhood Reinvestment Corporation (NeighborWorks America);
Elimination of the CDFI Fund;
Elimination of the Low Income Home Energy Assistance Program;
Elimination of the Weatherization Assistance Program;
Increase in state volume caps on private activity bonds and expansion of the allowable use to include all government infrastructure projects.
For a more detailed discussion of these cuts, visit the National Low Income Housing Coalition's budget statement.
The budget proposal cuts HUD's funding by $8.8 billion or 18.3%
As with last year's proposal, the justification for these drastic cuts centers around "devlolv[ing] affordable housing activities to State and local governments." As you reach out to your elected officials, it is crucial to communicate just how key these programs are for State and local governments to meet their affordable housing needs.
What can you do? Samuel Gunter is in Washington, D.C. today and tomorrow meeting with members of the North Carolina Congressional delegation. To amplify the impact of those meetings it is crucial that they are also hearing from their constituents.
Take a few minutes TODAY and TOMORROW to call your Representative and both Senator Thom Tills (202) 224-6342 and Senator Richard Burr (202) 224-3154.
Ask for the staff person in their office who deals with affordable housing or the budget.
Tell them that the President's budget proposal would have a devastating impact on affordable housing in your community.
If you use any of the proposed eliminated funding streams, let them know.