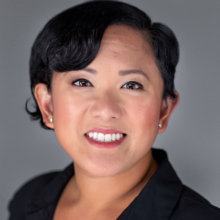 Around the State
General Assembly Update: Need to Provide Housing & Utility Relief in September
The North Carolina General Assembly remains out of session this week. They are currently scheduled to return to Raleigh on September 2nd unless Governor Roy Cooper calls them back in for a Special Session. Right now, there is little expectation of that occurring. 
Legislators expect their time in session on Sept. 2nd to be very short – lasting only a couple of days or so. With the short timeframe, right now is the time to continue to push legislators to enact emergency housing and utility assistance to alleviate the housing and financial instability facing thousands of North Carolinians. According to data provided by the NC Administrative Office of the Courts, on July 31st there were over 8,000 eviction cases pending across the state. That number is likely to climb with the expiration of the federal eviction moratorium and expanded Unemployment Insurance benefits. 
The General Assembly is in position to be able to provide relief by either passing House Bill 1200 (Foreclosure Prevention/Rental & Utility Assistance) or including its provisions in a COVID-19 response package. 
The General Assembly needs to hear from you, especially the following state senators:
Please contact their offices and tell them what housing impacts you are seeing in your work. 
CARES Act Funds Hitting the Ground
CARES Act resources are hitting the ground in localities across North Carolina. The CARES Act, enacted on March 27th, includes more than $12 billion in housing related resources distributed through the Department of Housing and Urban Development (HUD). Among those rolling out housing resources such as rental and utility assistance and foreclosure prevention are the City of Greensboro and the City of Fayetteville. 
Greensboro is using $2 million in CARES Act resources such as CDBG-CV, ESG-CV, and HOPWA-CV to provide assistance with rental, mortgage, and utility payments, along with housing counseling services to assist homeowners in avoiding foreclosure. The Greensboro Housing Coalition is the city's partner in providing rental assistance while Housing Consultants Group is providing housing counseling services. The City of Fayetteville is using $465,000 of its CDBG-CV funds, over half, towards rental, utility, and mortgage assistance. You can learn more about Fayetteville's program from the August 11th call/podcast recording. In eastern North Carolina, nine housing authorities were awarded additional Housing Choice Vouchers (aka Section 8) to utilize in their communities to assist those struggling to pay rent due to the pandemic. 
National
COVID-19 Relief Negotiations Break Down
Over the past weekend negotiations in Congress over what would be the next COVID-19 relief package effectively broke down and remain at a standstill. The House, the Senate, and White House officials continue to struggle to reach an agreement over the amount and type of relief measures needed. 
The HEROES Act calls for a stimulus package of approximately $3.5 trillion. While the HEALS Act, which has been proposed by the Senate, offers $1 trillion. For housing resources, the HEROES Act would provide about $200 billion in resources to HUD and the USDA for various housing programs, including $100 billion for additional emergency rental and mortgage assistance. The HEALS Act proposes $3.3 billion in aid for current public housing tenants and rental voucher holders. Negotiations stopped when the White House's representatives backed away from talks and the President instead issued an Executive Order (see below for more detail) intended to serve as relief measures.
National housing advocates remain undeterred and continue to ask that individuals and organizations contact members of Congress, particularly Senators, about the crucial and urgent need for housing assistance. Go here for a sign-on letter asking Congress to pass additional housing resources. To contact NC's Senators Richard Burr and Thom Tillis, go here 
Executive Order on Evictions Provides No Actual Protections Against Evictions
This past weekend the President issued an Executive Order concerning evictions and foreclosures. This action effectively stalled Congressional negotiations over a potential COVID-19 relief package coming out of the legislative branch. 
The Executive Order on Fighting the Spread of COVID-19 by Providing Assistance to Renters and Homeowners purports to assist Americans currently facing evictions or foreclosure due to the current economic and public health crisis. The federal moratorium on evictions and foreclosures enacted with the CARES Act expired on July 24th. The title of the Executive Order implies an extension of these protections. However, the language of the order issues no such directive that would help those struggling right now or in the near future. The order directs federal agencies to "review existing authorities and resources" and to "make a determination" as to whether or not such protections are "reasonably necessary" to prevent the "further spread of coronavirus." Diane Yentel, President of the National Low Income Housing Coalition, called the order an "empty shell of a promise." Other orders issued by the President over the weekend regarding unemployment insurance and the use of disaster funds are also being questioned.
FY 2021 Appropriations Package Passed by the House
On July 31st, the House passed a package of six spending bills for fiscal year (FY) 2021, including the Transportation, Housing, and Urban Development (THUD) appropriations bill, which would provide a significant increase in funding for housing programs. The bill would appropriate $50.6 billion for HUD, which is $13 billion above the President's FY21 request and $1.5 billion above the FY20 enacted levels. The House also adopted two amendments that would block implementation of HUD maneuvers to remove protections against discrimination in housing with the removal of the Affirmatively Furthering Fair Housing regulations and anti-transgender protections.
Democratic Presidential Ticket on Housing
Presumptive Democratic Party Presidential Nominee former Vice President Joe Biden announced this week his selection of Senator Kamala Harris (D-CA) as his Vice Presidential running mate. Their respective stances on housing and related issues can be found on the NLIHC's "Our Homes, Our Votes" website: https://www.ourhomes-ourvotes.org/biden and https://www.ourhomes-ourvotes.org/harris. 
HUD Issues Guidance on CDBG-CV and Duplication of Benefits Issues
Yesterday, HUD published Notice FR-6218-N-01 to provide guidance on program rules, waivers and alternative requirements applicable to supplemental Community Development Block Grant (CDBG) funds made available under the CARES Act to "prevent, prepare for and respond to" the coronavirus pandemic (also known as CDBG-CV grants). HUD's Notice reiterates provisions they have published in previous fact sheets or stated in public technical assistance documents. Some of those provisions that would be codified in this notice include providing flexibility and relief for annual formula CDBG grants for FY 2019 and 2020, enabling grantees to use these resources as part of their coronavirus response. 
Additionally HUD has released guidance regarding the issue of "duplication of benefits." The guidance published last week outlines requirements and strategies for assessing potential duplications of benefits. The guidance also makes grantees aware that they should also be considering state and local resources that may also be funding the same activities. 
Reports, Resources, & Events
UC Berkeley, Terner Center for Housing Innovation – Estimating COVID-19's Near-Term Impact on Renters | Terner Center
Washington Post – "2020 is the Summer of Booming Home Sales – And Evictions" 
Princeton University's Eviction Lab in Housing Policy Debate – Inaccuracies in Eviction Records: Implications for Renters and Researchers
NCHC Interview with Yolanda Winstead, new CEO/President of DHIC
Multiple Organizations – The COVID-19 Eviction Crisis: An Estimated 30-40 Million People in America Are At Risk
Urban Institute – Owners and Renters of 6.2 Million Units in Small Buildings Are Particularly Vulnerable during the Pandemic 
NYU Furman Center – Housing Justice in the Pandemic Age
Enterprise Community Partners Webinar: "Applying Green Communities to Rural America," Thursday, August 20, at 2 p.m. ET. Register here for the webinar.