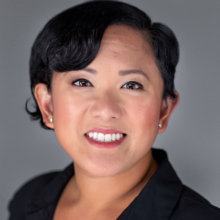 Around the State
General Assembly/Budget Update
The General Assembly officially adjourned on October 31st with many issues unresolved, including the budget. Without a finalized budget, expenditures identified as "recurring" operate at the funding levels of the most recent approved budget (prior fiscal year). As we have discussed here and on our weekly housing calls, the Workforce Housing Loan Program's (WHLP) funding is "non-recurring" and as such will remain unfunded unless a final budget is approved or a "mini-budget" including WHLP is passed and signed by the Governor.
The adjournment will be brief, with the GA being reconvened on Wednesday, November 13th to continue working specifically on redistricting maps. Additionally, the GA is scheduled to return in mid-January to address topics ranging from "appropriations" to "unresolved" business. This language indicates that legislators could continue to attempt a budget veto override or work to pass "mini-budgets." The GA can also announce if they will take up unresolved business sooner than January. We will continue to keep members apprised of the GA's activities and will communicate any WHLP funding implications.
NCHC Opposes Duke Energy Carolinas Proposed Prepaid Advantage Program
Early this week, NCHC joined several organizations in opposing Duke Energy's proposal to implement the "Prepaid Advantage Program" in their Carolinas service territory, which includes much of the western part of both North and South Carolina. The Prepaid Advantage program allows customers to "prepay" a set dollar amount for electricity services for each month. If the customer's energy consumption surpasses the prepaid amount, Duke Energy will remotely shut-off services immediately. The program allows Duke to subvert traditionally required notifications concerning the disconnection of one's electricity, a basic vital utility source for powering things such as heating, cooling, and medical devices. While presented as a method to allow customers to budget their monthly utility spending, the implications for the program would disproportionately harm low-income households. For this reason, the Coalition joined the NC Justice Center, National Housing Trust, Natural Resources Defense Council, and Prosperity Unlimited in submitting an opposition letter to the North Carolina Utilities Commission. The letter can be viewed here.
Durham Passes NC's Largest Bond for Affordable Housing
Last week, the City of Durham passed the largest affordable housing bond in North Carolina history. The bond passed with the overwhelmingly clear support of 76% of Durham voters. The General Obligation bond will generate $95 million in funds to help Durham to redevelop public housing projects with the Durham Housing Authority, construct new affordable housing, assist first-time and low-income homebuyers, and provide eviction diversion assistance. On next week's Housing Call (Tuesday 11/19), Karen Lado from the City of Durham will be our guest to discuss the next steps now that the bond has passed.
$1.5 Million in Grants Awarded to Projects in Salisbury, Greensboro, and Winston-Salem
The Federal Home Loan Bank (FHLB) of Atlanta, last week, announced that it has awarded a total of $1.5 million in grants to three affordable housing developments in North Carolina's 13th Congressional District. The projects located in Salisbury, Greensboro, and Winston-Salem will utilize these funds to build and repair more than 150 units of affordable housing. The 13th District's representative, Rep. Ted Budd, provided assistance to the grant application by providing a letter of support. 
National
Housing Continues to Be Focus of Presidential Campaigns
In the past week, two more Presidential candidates have released detailed housing policy proposals. Last week, Montana Governor Steve Bullock released his "Making Housing Affordable" plan. Governor Bullock's housing plan would create a renter's tax credit, increase funding to the National Housing Trust Fund, homeless services, and project-based rental assistance. Bullock also proposes raising the national minimum wage to $15 per hour and to pursue trade policies with an eye towards ensuring pricing of building materials are protected from harmful price spikes. 
South Bend, Indiana Mayor Pete Buttigieg also released housing specific proposals. Mayor Buttigieg has previously released plans for community and economic development. These earlier plans addressed housing in relation to the impacts of discriminatory historic red-lining practices of the past. This newer release of policies focuses more directly on affordable housing, calling for investment of $430 billion to affordable housing construction, rehab, and homeownership programs. 
Reports/Resources
US Department of Agriculture and US Forest Services – "Heirs' property and land fractionation: fostering stable ownership to prevent land loss and abandonment"
UNC Greensboro, Guilford College, and Homeless Union of Greensboro –  "A Safe Place to Stay: Combating Homelessness, Police Violence and Jim Crow in Greensboro"
National Coalition for Asian Pacific American Community Development – " Our Neighborhoods: Anti-displacement Toolkits"
National Fair Housing Alliance – Defending Against Unprecedented Attacks on Fair Housing