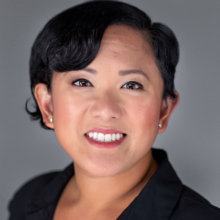 Around the State
Budget/Legislature
On Friday October 25th, the state Senate placed the override of Governor Roy Cooper's budget veto on the agenda for Monday, October 28th, meaning the rule requiring 24 hours notice on such a vote would be met. There was talk over the weekend that the Senate would vote on it Monday, however it has been delayed indefinitely. It remains unclear whether there are enough votes to pass the override. 
Currently the item remains on the agenda. At a press conference on Monday, Senate President Pro Temp Phil Berger publicly announced that the Senate intends to adjourn on Thursday, October 31. However, both chambers intend to reconvene for a special session the week of November 18th to continue work on unresolved issues, such as redistricting. If the budget remains unsettled, it is likely that the Senate will continue attempting to override the Governor's veto or assemble additional "mini-budgets" to address specific funding needs.
As discussed on Tuesday's Housing Call, the Workforce Housing Loan Program (WHLP) remains unfunded and has yet to be included in a "mini-budget" slated to move forward. NC Housing Finance Agency staff have included administrative language on how WHLP funds would be distributed in the draft Qualified Allocation Plan in the event that the program attains funding. 
Upcoming Webinars on CDBG-Mitigation Funds
HUD has announced dates for upcoming webinars focused on how CDBG Mitigation funds are to be used. Each webinar will focus on a specific topic pertaining to the use of CDBG-MIT. Once registration has opened we will share links or you can sign-up for updates at HUD's website.
Webinar Title
Dates and Times

Buyouts for CDBG-DR and CDBG-MIT

Nov. 7, 2019

3:00 PM EST

FEMA BCA Toolkit Demo with FEMA

Nov. 14, 2019

3:00 PM EST

Best Practices for Transformative Mitigation Projects

Nov. 20, 2019

3:00 PM EST
National 
Affordable Housing Credit Improvement Act (AHCIA) Update
In the last two weeks, support for the AHCIA from North Carolina continues to increase. Last week, Representatives Patrick McHenry, David Price & G.K. Butterfield have signed on as cosponsors to the bill's House version (HR 3077). North Carolina is currently 6th nationally in the number of cosponsors. We are on track to have 12 of our 13 House Members sign on as cosponsors. However, we have not received support from either Senator Richard Burr or Senator Thom Tillis for the Senate version. The Coalition is launching a campaign calling on NC's Senators to support Housing Credit Improvement. Please see our video for more information on how to participate.
Carbon Monoxide Detectors in Public Housing
Last week a Senate bill to require public housing units to have carbon monoxide detectors moved forward. The bill has widespread bi-partisan support and will be attached as an amendment to funding for HUD and the Department of Transportation. The House passed its version of the provision in September. The requirement comes after an NBC News expose on carbon monixide-related deaths in public housing.
HUD Announces Family Unification NOFA
HUD recently announced a Notice of Funding Availability for public housing authorities (PHAs) to provide Housing Choice Vouchers with a targeted purpose of family unification. These vouchers are intended to be used for either families that would be separated due to a lack of adequate housing, such as where the lack of housing is the only factor keeping children from being allowed to stay with family. Or young persons (between 18 and 24) who have aged out of foster care and are at high-risk of homelessness.
Reports/Resources
UNC Press, Peter Salins, Housing America's Poor
Urban Land Institute – "Short-term Rentals and the Effects on Housing Affordability"
Fannie Mae  – "Multifamily Housing Market Commentary August 2019" 
Urban Institute – "Disrupting Food Insecurity