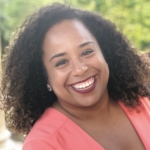 The North Carolina Housing Finance Agency (NCHFA) announced in a press release on Wednesday October 5, 2022 that federal tax credits combined with other financing would build $996.9 million in affordable apartments across the state.
Financing Award Types
A combination of federal tax credits and tax-exempt bonds, as well as tax-exempt bond awards from January and June 2022 were approved for 51 projects by the North Carolina Federal Tax Reform Allocation Committee last week based on recommendations from NCHFA. 
Fifteen of the properties that received credits were also awarded Agency loans. These loans are funded by the state Housing Trust Fund, the federal HOME program, and the National Housing Trust Fund. To learn more about the various financing mechanisms the NCHFA is involved in administering or using in various partnerships, click here. 
Housing Credit Competition & 2022 Impact
The funding will produce 4,429 privately owned and managed affordable apartments, 2,518 apartments for families and 1,911 for seniors, and at least 440 of the apartments will be targeted for people with disabilities. This brings the total number of Housing Credit apartments in the state to more than 120,800.
The work from these awards is expected to support more than 25,600 jobs and generate $75.5 million in state and local tax revenue.
The NC Housing Finance Agency evaluates tax credit applications on behalf of the NC Federal Tax Reform Allocation Committee. The highly competitive program received 81 full applications this year. The applications are evaluated comprehensively, and each property is "rated for architectural design, rent affordability, financial stability, capability of the development team and criteria to ensure statewide distribution of the financing."
To view the full list of the 2022 Housing Credit Awards, click here.
To learn more about the NC Housing Finance Agency click here.