We were excited to close the books on yet another successful Housing Works conference last week in partnership with the North Carolina Housing Finance Agency and Centrant Community Capital. We welcomed nearly 1,100 people from across the region at the Raleigh Convention Center who attended 23 different workshops. 
Our keynote address was from Laura Clark of the United Way of Central Carolinas. She challenged those in attendance to not only think about housing, but how the housing we build and manage connects to the broader community. This was drawn heavily from her time leading the Renaissance West Community Initiative in Charlotte.  "We shouldn't even talk about building housing, but building communities. Housing professionals have to start working with other stakeholders to make this work. You have to have empowered intermediaries who push all of the partners to think of themselves as part of a community and not isolated from one another."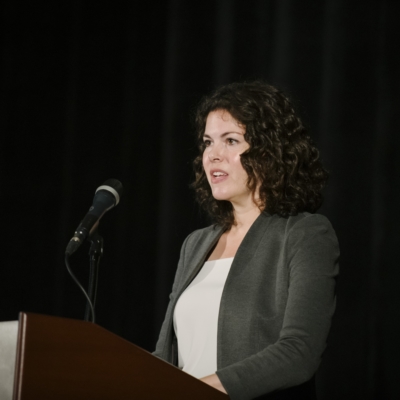 We also welcomed Emily Cadik from the Affordable Housing Tax Credit Coalition to provide an update on housing policy in Washington, D.C. She spent a significant amount of time updating those in attendance on the Affordable Housing Credit Improvement Act, congratulated North Carolina on the work they did last year and continue to do this year in securing sponsors for the bill, and was hopeful that we might see some progress on parts of the bill in this Congress. She also highlighted an increasing number of housing policy proposals from presidential candidates and how that continues to shift the conversation on housing policy in Congress.
At the Coalition's breakfast, we honored three individuals who have made major impacts on affordable housing within their communities and across the state. Heather Boyd from The Housing Assistance Corporation received the Louise Mack Housing Counselor of the Year Award after an outpouring of nominations highlighting her excellent work. Angella Coleman with Reinvestment Partners received the A. Robert Kucab Professional of the Year Award for dedicating 26 years to improving the financial security of North Carolinians. Finally, Gregg Warren with DHIC, Inc. received the Bill Rowe Service to Affordable Housing Award for his dedication to the production and preservation of affordable housing in North Carolina and around the country for more than 40 years, and for his role in the founding of the North Carolina Low Income Housing Coalition.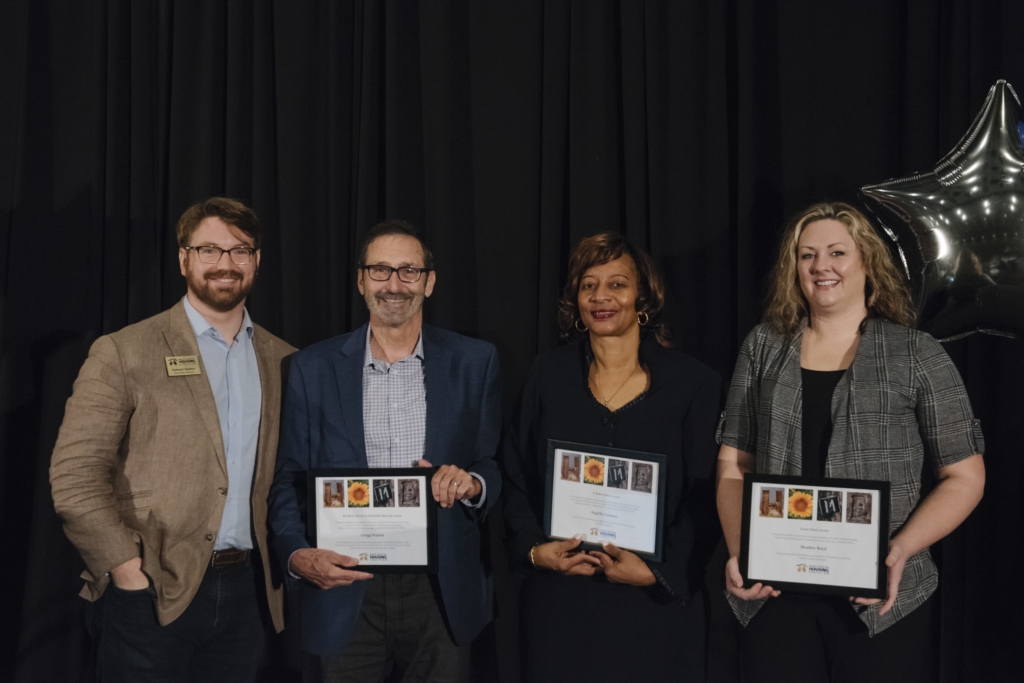 Also at our breakfast, Samuel Gunter laid out the Coalition's new proposal for living into our mission statement — to lead a movement to ensure that all North Carolinians have a place in which to live with dignity and opportunity. The North Carolina Housing Coalition will meet its mission by convening, resourcing, and mobilizing affordable housing professionals, communities impacted by a lack of affordability, and the broader public to pursue policies at the local, state, and federal levels that improve the supply, quality, and access of affordable housing in North Carolina. To hear more, see this week's Housing Minute. 
Thank you to all of you who participated and supported this year's conference, and we look forward to seeing you again next year.