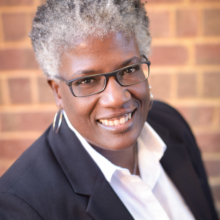 Sometimes it snows in April…
Here at the Coalition, our mission is to make sure every North Carolinian has a safe, decent, affordable place to live.  We do this in coalition with some of the hardest working, smartest, most dedicated people in the state.  This week we lost one of those people.
Debra King, the longtime CEO of CASA, passed away on Saturday, April 14, 2018.  Debra had been struggling with blood cancer for two years and was lovingly supported through the end by her family and friends. She was a thought partner and strong supporter of our work here at the Coalition.  No one has done more to house people with significant barriers to housing than Debra.  Whenever we needed her voice, she used it.  Whenever we needed her time, she shared it.  Whenever we needed her heart, she gave it.  Debra was more than our colleague; she was our friend.  The staff at the Coalition will greatly miss her.  May she have safe passage to the other side.
A memorial service to celebrate the life of Debra King will be held on Monday, April 23 at 11:00am at Pullen Memorial Baptist Church (1801 Hillsborough St, Raleigh, NC 27605).  Information about parking at Pullen can be found on their website: http://www.pullen.org/parking/.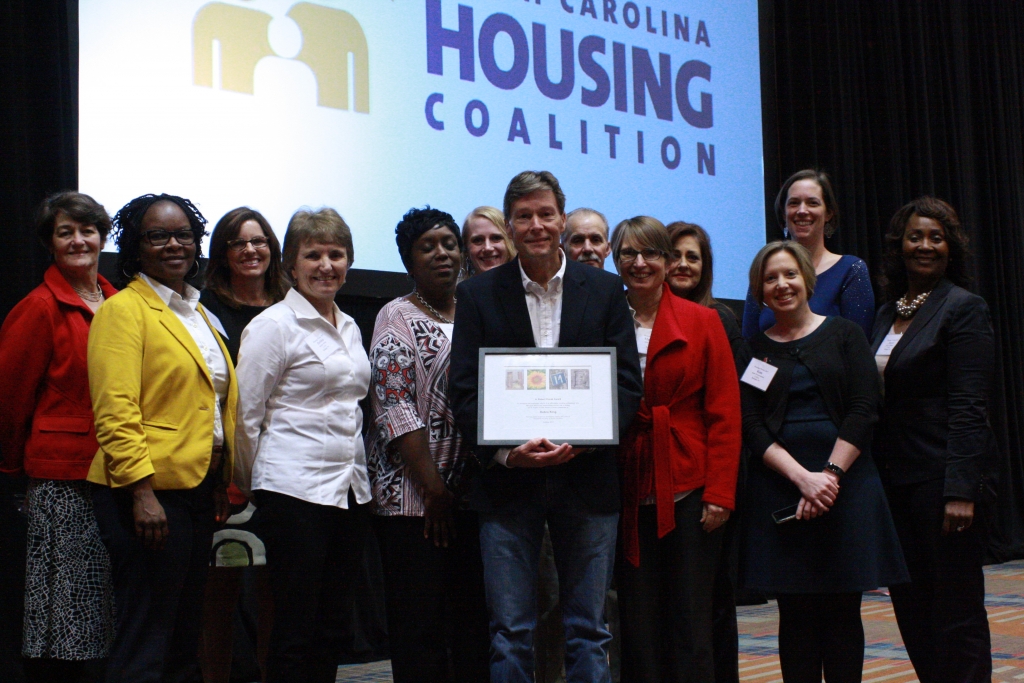 From the CASA website:
King was born in March 1959 in Duplin County and grew up near Beulaville, North Carolina, on a small farm. Her father was a truck driver and her mother was a baker in a school cafeteria. Her childhood experience of community informed her work later in life. "She believed in the power of community," said CASA CFO Debbie White. "She really believed that we all have gifts to contribute and that kindness makes a difference."
King was the first in her family to earn a college degree, majoring in journalism at UNC-Chapel Hill. She worked in sales before transitioning to non-profit work. The first successful grant she wrote was for a housing project to support people living with mental illness, a project she later helped implement. Around the same time, CASA was established by Wake County Division of Mental Health to create stable homes for their clients. In 1995, Debra became the young company's second CEO.
CASA's housing model was innovative and unique for its time. Rather than house people with illness in group homes or transitional housing, the new organization housed individuals with disabilities in permanent, affordable units where they had access to public transportation and other amenities. When King came on board, she was one of two staff people at CASA, overseeing about 15 apartments. "We had nowhere to go but up," she said in a 2015 News & Observer profile.
During King's tenure at CASA, the affordable housing agency grew to include nearly 500 apartment homes in Wake, Durham, and Orange counties. The agency serves low-income families, individuals living with disabilities, and veterans. Many of CASA's tenants have a history of homelessness. CASA tenants spend approximately 30% of their income on housing, giving them the opportunity to live successfully. "She often said, the greatest gift we can give people is the chance to be who they are without labels," said longtime co-worker Mary Jean Seyda.
Judge Alex Denson of Durham, a former CASA Board chair, said of King: "She's the most compassionate person I think I've ever known, and one of the most capable. She combines that innate compassion with the ability to get the work done." King will be remembered for her business savviness as well as her compassion for people in need. The 501(c)3 organization now has a 27-member staff and an operating budget of $4 million.
King was awarded the 2007 Better Homes for NC William C. Bass Award, was inducted into the YWCA Academy of Women in 2007, was named Tarheel of the Month in 2015, and received the 2017 A. Robert Kucab Professional of the Year award from the NC Housing Coalition. She served on a governor-appointed council to improve homelessness and mental illness, several local affordable housing task forces, and also served as chair of the Wake County Partnership to End Homelessness.  You can read more about her life in her obituary.  The family requests that in lieu of flowers, memorials be made in her name to CASA or The North Carolina Coastal Federation.
In September 2017, King took a leave of absence to undergo treatment for cancer. In her absence, CASA's COO Mary Jean Seyda has been acting CEO. Seyda will continue to serve as CEO for the immediate future.