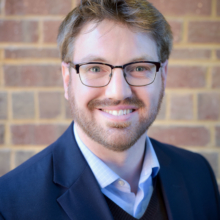 Federal Update
Senate releases THUD draft
The Senate Appropriations Transportation-HUD (THUD) Subcommittee approved its $60 billion fiscal year (FY) 2018 spending bill on July 25. According to the committee press release, that funding level represents $2.4 billion (4.2 percent) more than FY 2017, $12.2 billion (25.4 percent) more than the administration's FY 2018 request, and $3.6 billion (6.3 percent) more than the House FY 2018 THUD bill. For the U.S. Department of Housing and Urban Development (HUD), the bill provides net appropriations of $40.2 billion, an $8.8 billion (28 percent) increase from the administration's FY 2018 request, $1.9 billion (5 percent) more than the House FY 2018 bill, and $1.42 billion (3.7 percent) more than FY 2017.
HUD to reinterpret AFFH
HUD Secretary Dr. Ben Carson announced this week that he will be reinterpreting President Obama's Affirmatively Furthering Fair Housing rule. We do not yet know what this will mean for its implementation, but will keep you informed. Dr. Carson told the Washington Examiner, "Do I believe in fair housing? Of course, I believe in fair housing," but he said he doesn't believe in "extra manipulation and cost. So we just have to reinterpret it, that's all," he said. This came in response to a Congressional Republican request to end the rule.
Update to AFFH Data Tool
HUD has announced updates to the Affirmatively Furthering Fair Housing (AFFH) Data and Mapping Tool (AFFH-T). On July 19, HUD updated data for the maps and tables in the AFFH-T, and users will  also continue to have access to existing maps and tables. In the coming weeks, HUD will provide a new release of the AFFH User Interface (AFFH-UI) to reflect the updated maps and tables.
2016 CoC GIS Toolkits Posted
HUD has posted the 2016 HUD CoC GIS Toolkit for Communities on the HUD Exchange. The HUD CoC GIS Toolkit for Communities expands the mapping resources available to HUD Exchange users by providing a no-cost downloadable software tool that allows users to interact with professional quality GIS maps. The toolkit includes data on CoC Boundaries, HUD Geocodes and Preliminary Pro Rata Need, Housing Inventory Count data, U.S. Census demographics, detailed street maps, and more. Toolkit capabilities include mapping and saving addresses and other custom locations, producing custom routes with intermediate waypoints, and producing custom maps with annotation.
National Housing Trust Fund Deadline Compliance Status Report
HUD is now posting the Housing Trust Fund (HTF) Deadline Compliance Status Reports. These monthly reports assist grantees and HUD Field Offices in monitoring compliance with the 2-year commitment requirement of the HTF statute and the 5-year expenditure requirement of the HTF regulations. The current report is now posted on the HUD Exchange at the link below. You may also access it from the Housing Trust Fund Page under "HTF Program Reports."
Homeownership rate hits 50-year low
According to the Pew Research Center, the national homeownership rate has it a 50-year low. The total number of households in the United States grew by 7.6 million between 2006 and 2016. But over the same period, the number of households headed by owners remained relatively flat, in part because of the lingering effects of the housing crisis. Meanwhile, the number of households renting their home increased significantly during that span, as did the share, which rose from 31.2% of households in 2006 to 36.6% in 2016. The current renting level exceeds the recent high of 36.2% set in 1986 and 1988 and approaches the rate of 37.0% in 1965.
State Update
4% LIHTC Use in North Carolina's Triangle Region
The Research Triangle of North Carolina is a growing region of many local municipalities. As incomes have risen and development pressures rise, however, the tools for affordable housing are increasingly important. Compared to other growing, dynamic peer regions across the country however, use of the 4% LIHTC has lagged in Raleigh-Durham since 2005. Since 2005 in North Carolina, 267 LIHTC projects have been allocated credits, only 46 of which have used 4% credits exclusively.
NCHC receives $1.1m in grants
The North Carolina Housing Coalition was awarded over $1.1M to support homelessness prevention efforts, and to expand access to housing counseling services in marginalized communities throughout North Carolina. To read more, click here.
$31.86 million more allocated for Hurricane Matthew relief
The federal government has allocated another $31.86 million to North Carolina to help with Hurricane Matthew relief, state leaders announced Thursday. Details of how the money will be spent have yet to be announced.
Local Update
Charlotte Mayor Calls Special Housing Meeting
Three days after a divisive meeting on affordable housing, Charlotte Mayor Jennifer Roberts called a special discussion on the issue next month, saying the city needs to spend more money to address the problem. The debate on a vote to fund improvements on Bojangles Coliseum raised questions about City Council's commitment to affordable housing, which was a council priority after the Keith Lamont Scott protests and riots.The discussion is scheduled to take place August 28th.