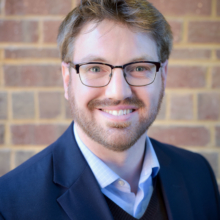 Federal Update
Tax Reform Moving
The Senate's tax reform bill cleared a key procedural hurdle this afternoon. Lawmakers voted 52-48 along party lines to move the bill towards debate on the floor and final passage by the end of the week. As a reminder, the bill only needs 50 votes to pass, as the Vice President would break a tie. Amendments will be considered on the floor and the bill will be changing rapidly. Please stay alert as we keep you up to date on the changes and how you can impact the final bill.
The version of the bill that was passed out of the Senate Finance Committee retains both the Low-Income Housing Tax Credit (Housing Credit) and private activity bonds, and includes several no-cost provisions to strengthen the Housing Credit; however, there is no guarantee that those provisions will be included in any substitutions that come before a vote.
For a reminder on the content of the Senate and House proposals and their impact on affordable housing, see NCHC's or NLIHC's analysis from last week.
At the greatest risk right now are Private Activity Bonds. If PABs are eliminated as proposed in the House bill, over $700 million of multifamily development currently underway in North Carolina would come to a halt. The North Carolina Housing Finance Agency has approved or received applications for 61 properties totaling 6,286 units requesting $460,125,000 in tax exempt bond volume, which would finance over $700 million worth of multifamily housing development. The Agency is also preparing to issue $300 million in Mortgage Revenue Bonds that provide mortgages to first-time home-buyers in North Carolina that would cease to exist.
Reach out now to North Carolina's delegation.
For Senator Thom Tillis and Senator Richard Burr and:
Thank them for retaining the Housing Credit and PABs and for strengthening the Housing Credit;
Urge them to communicate the necessity of retaining these programs as the Senate moves into negotiations with the House; and
Urge them to tell Chairman Hatch that further changes must be made to sustain affordable housing production in light of the lower corporate rate.
For House members:
Urge them to communicate their support for Private Activity Bonds in any future negotiations with the Senate.
See the ACTION Campaign's Advocacy Toolkit for:
State Update
First Tennessee Invests in Initiative Capital
Initiative Capital and First Tennessee Bank announced last week that First Tennessee has made a $3 million investment in Initiative Capital. These funds will be used by Initiative Capital to provide investment capital to the North Carolina organizations and communities that need it most. As lending arm of the NC Community Development Initiative, Initiative Capital has nearly $27 million in assets and a portfolio that includes 3,500 units of affordable housing.
Local Update
City of Raleigh Short Term Rental Decision
On November 21st, Raleigh City Council opposed a change to city ordinances that would allow short-term rentals, such as Airbnb, to operate in Raleigh. Council members also voted against a proposal to convert two city-owned historic properties at the corner of Cabarrus and Bloodworth streets into a co-living development targeting lower-income workers downtown. These votes follow a November 8th decision to decline to expedite a vote allowing residents to live in accessory dwelling units.
 Asheville Bans Short-term Rentals on Haywood Road
On November 28th, Asheville City Council passed a zoning ordinance that bans short-term rentals in the Haywood Street corridor in West Asheville on single units, including homes. At council's last meeting, members also banned short-term rentals in the River Arts District. Mayor Esther Manheimer said the main reason for the restrictions is the city's affordable housing crisis. "If you allow short-term rentals in the city, those are rental houses that are now not available for the long-term rental market, and it makes that long-term rental market even tighter and more expensive," she said.
Reports
NYU Furman Center: National Renter Housing Landscape
Bipartisan Policy Center: Building the Case: Low-Income Housing Tax Credits and Health
SaveSave
SaveSave