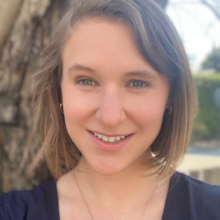 The short legislative session is set to begin in the next month. As legislators are taking stock of the state's budgetary needs, it is critical for housing advocates to reach out to their elected officials about the state's housing needs. 
The NC Housing Coalition is requesting that the General Assembly:
Fund the Housing Trust Fund at $20 million

– the original amount appropriated in 1987

Fund the Workforce Housing Loan Program at $100 million ($40 million + $60 million in additional funds to unlock State and Local Fiscal Recovery Funds) 

Make the Workforce Housing Loan Program a recurring appropriation 
Housing Trust Fund (HTF)
The HTF was created in 1987 by the General Assembly and is administered by the North Carolina Housing Finance Agency. It is North Carolina's most flexible resource for the state's growing and complex affordable housing needs. To date, the HTF has financed 40,290 homes and apartments and supported 27,900 jobs. 
Funds leverage private funding to create a variety of housing solutions, including:
senior communities

urgent repairs of dangerous housing conditions, and 

domestic violence shelters. 
Workforce Housing Loan Program (WHLP)
The WHLP is a non-recurring appropriation created in 2014 by the General Assembly. The WHLP encourages the development of more deeply-affordable housing in North Carolina''s lowest-income counties by providing tax credit projects with a 30-year deferred payment loan at 0% interest. Because the program is a non-recurring budget item, it must be appropriated every biennium and is not included if there is an impasse.
Additionally, North Carolina is one of approximately 20 states that allocated federal recovery funds for affordable housing. The LIHTC Financing Enabling Long-term Investment in Neighborhood Excellence (LIFELINE) Act (H.R. 7078) would allow $170 million allocated to North Carolina's Workforce Housing Loan Program to be used as intended for LIHTC projects throughout the state. The bill, which is sponsored by Representatives Alma Adams (D-NC-12) and co-sponsored by Republicans David Rouzer (R-NC-7) and Ted Budd (R-NC-13), addresses barriers limiting the use of State and Local Fiscal Recovery Funds (SLFRF) for LIHTC. If passed, it will enable states and localities to use SLFRF to make long-term loans to Housing Credit developments. 
If the LIFELINE Act does not pass, North Carolina will need to designate $50-60 million for the Workforce Housing Loan Program (WHLP) to activate what was previously allocated from SLFR, on top of an additional $40 million needed for the current cycle. 
Our Request
Housing is not only an integral part of a family's budget, but also the state's economy. Ensuring that all North Carolinians have access to safe, decent, and affordable housing is a sound financial investment in North Carolina's future. To that end, the NC Housing Coalition is requesting that the General Assembly:
Fund the Housing Trust Fund at $20 million

– the original amount appropriated in 1987

Fund the WHLP at $100 million ($40 million + $60 million in additional funds to unlock State and Local Fiscal Recovery Funds) 

Make the WHLP a recurring appropriation