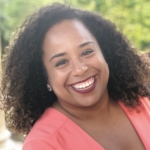 In the days leading up to September 30, 2023, a shutdown of the federal government seemed imminent. All the headlines said so. In the eleventh hour, a continuing resolution–or stop-gap measure–was passed and signed right before the midnight deadline. They now have until November 17, 2023, or else we face yet another potential shutdown. Here is a review of what this continuing resolution means for housing, homelessness, and community development programs, as well as the key opportunities for advocates to engage with their representatives in Congress over the next 40 or so days.
What is a government shutdown? Why does it matter for housing?
Under something called the "Antideficiency Act," federal agencies cannot spend or obligate any funds at all without approval from Congress. If Congress fails to pass the appropriations bills, federal agencies are required to cease all non-essential functions until Congress acts, which triggers a government shutdown. Activities that have been funded by appropriations that have not lapsed or been exhausted are exempt from government shutdowns and can be used.
Continuing resolutions (CR) maintain the previously appointed year's level of funding for federal programs for a specific period of time–in this case, 45 days. CRs sometimes only apply to certain appropriations, but they can also be used to fund all discretionary functions for as long as the entire year. Sometimes CRs can include "policy riders" or language that applies restrictions to specified funding to address a particular policy. There was an unsuccessful effort to include a housing policy rider in the current CR made by Representative Adam Schiff (D-California), who on September 28 introduced the "Affordable Housing Stability During Shutdowns Act," which would have exempted several federal rental assistance programs from the impact of a government shutdown.
Although continuing resolutions can help us avoid federal shutdowns and buy more time for negotiations, they often cause a lot of issues like disrupting activities within agencies, making it challenging to plan or start future projects, and allowing for funding at the past year's level to happen without considering the changing policy needs or the value of programs within an agency.
For the federal agencies like HUD and several others that have housing and community development functions and provide federal assistance, this could have several impacts,  such as: 
Limited number of employees to answer emergency questions

Reduced operating hours for Public Housing Authorities (PHAs) or tribally-designated housing entities (TDHEs): Although PHAs or TDHEs are not part of the Federal government they would not be required to shutdown; HOWEVER, since they receive administrative and operational funding from the federal government, their operations or operating hours may be impacted.

All HUD regional and field offices AND HUD headquarters will be closed with limited exceptions for a narrow range of activities.

Contracts for onsite services might be adjusted or altered. 

Certain loan programs may not be able to be insured during the government shutdown period nor will certain staff at the Federal Housing Administration (FHA) be able to underwrite and approve loans.

Construction with federal loans may be impacted. 

Payments for Section 8 and Project Rental Assistance Contracts will be made where there is permanent or multi-year authority and funding or where there is budget authority from prior year appropriations or recaptures. This does include renewals for expiring Section 8 and PRAC contracts. 

No technical assistance available until the federal government reopens.
All federal agencies are required to have contingency plans in place in the event of a federal shutdown. Visit their websites for more information.
What happens now? Engagement & Advocacy Opportunities 
The House will continue to bring individual spending bills to the House floor for consideration and vote, including the appropriation bill that funds essential programs at HUD. 
Contact your senators and representatives and explain the importance of expanding – not cutting – investments in affordable, accessible homes through the FY24 spending bill.

You can automatically add your name and your organization to a letter to Congress by clicking

here

. 

Stress that because the cost of housing and development rises every year, annual appropriations for HUD's affordable housing and homelessness assistance programs must receive increased annual appropriations just to

maintain

the current number of people and communities served.

Check out the Campaign for Housing and Community Development Funding's resource on the Impact of Inconsistent Funding on Affordable Housing Programs

here

. 

Add your organization to the CHDF's Letter urging congress to invest in affordable housing and community development programs in FY 2024

here

.
November 17, 2023 is not far away. Engage with your senators and representatives today!
For questions, comments, or concerns, feel free to reach out to Stephanie Watkins-Cruz at swatkinscruz@nchousing.org