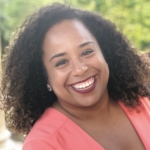 On Tuesday, November 14, the US House of Representatives passed H.R. 636, a Continuing Resolution (CR) to fund the government into 2024. Speaker Mike Johnson, who revealed this plan over the weekend, is calling this approach a "two-step  CR." The first step (or bill) provides funding until January 19, 2024 and includes appropriations for four appropriations committees: 
Transportation, Housing, and Urban Development

Agriculture, Rural Development, and the Food and Drug Administration

Energy and Water Development

Military Construction and Veterans Affairs
The second step (or bill) provides funding until February 2, 2024 for the remaining parts of the government. 
The Senate narrowly passed the CR today (November 16), and sent it to President Biden's desk to avert a shutdown.
In addition to this different approach to stopgap funding measures, what makes this CR particularly interesting is that the House passed H.R. 636 with 336-95 vote, and this included 209 Democrats and 127 Republicans voting for the measure. A significant show of bipartisan support for this approach. The CR funds some "less controversial" agency budgets at 2023 levels until their January 18 deadline and the rest until February 2, 2024.
The hope is that this approach will give lawmakers several additional weeks to work on reaching agreements on a full spending package. Although several budgets have passed the House and Senate independently to date, the FY24 THUD bill in the Senate being one of them, there hasn't been any reconciliation between the two. It is unclear whether the House will vote for their version of the THUD bill, however, previous versions indicate that there are several harmful elements to HUD and Housing and Community Development Programs up for consideration. For example, while the bill would provide an increase in funding for renewing vital housing vouchers, at the funding levels proposed in the House Bill, there would still be approximately 40,000 vouchers currently used by households that would expire upon turnover (Center on Budget and Policy Priorities). 
CALL TO ACTION
It is critical that advocates keep weighing in with their senators and representatives on the importance of avoiding a government shutdown and providing increased funding for HUD's vital affordable housing and homelessness programs. Tell Congress that it cannot balance the federal budget at the expense of people with the lowest incomes!
Contact your senators and representatives to urge them to expand – not cut – investments in affordable, accessible homes through the FY24 spending bill, including full funding for NLIHC's top priorities:
Full funding to renew all existing contracts for the Tenant-Based Rental Assistance (TBRA) and Project-Based Rental Assistance (PBRA) programs.

Full funding for public housing operations and repairs.

The Senate's proposed funding for Homeless Assistance Grants.

Protecting $20 million in funding for legal assistance to prevent evictions in the Senate bill.

The House's proposed funding for Native housing.
Join over 2,100 organizations by signing on to a national letter calling on Congress to support the highest level of funding possible for affordable housing, homelessness, and community development resources in FY24.
ENGAGEMENT OPPORTUNITY
Earlier this week on the Housing Call you may have heard me ask for your stories about experiencing a federal government shutdown, what it is like, what it would do to your organization and to the services you provide. Although we have a likely CR that will help us avoid a government shutdown for the time being, we still want to hear your stories. 
Reach out to us at info@nchousing.org  or use our contact form on the website and share your stories and fears and concerns with us. It's important that we lift up these stories not only in solidarity, but also because we need to communicate that these decisions at the federal level do have direct impacts on people's everyday lives, and budget cuts, shutdowns, and delays often come with dire consequences.