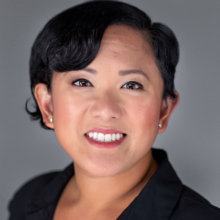 Around the State
General Assembly Update
The Senate continues to work on its state budget proposal. Legislators continue to deliberate ahead of releasing their proposal in the hopes of ensuring a smoother approval process with a budget that has already been debated extensively before its unveiling. Usually a budget would be unveiled at this point in the legislative cycle, however, with the numerous tumultuous events of the past year, legislators have more on their plate than in a "normal" year. 
Other activity in the GA the Coalition is tracking:
House Bill 367 (Uniform Partition of Heirs' Property Act) – Helps preserve family wealth passed to the next generation in the form of real property. If a landowner dies intestate, the real estate passes to the landowner's heirs as tenants-in-common under state law. Helps bring NC in line with other states in regards to title documentation, enabling heirs property owners to more easily access federal resources after a natural disaster.
House Bill 366 (Regulatory Reform Act of 2021) – Includes language to define "transient occupancy" as hotel/motel stays of less than 90 days. Potentially harmful for renters who have turned to hotels/motels as their primary residence as hotel operators may "shuffle" residents around every 90 days to keep them from being able to access due process rights.
SENATE BILL 172 (Additional COVID-19 Relief) – Allocates remaining CARES Act funds and starts allocation of ARPA funds. Contains provisions regarding $546 million in emergency rental assistance (HOPE Program) requiring NCORR to allocate non-entitlement funds in regional groupings with assistance from regional Councils of Governments (COGs). Appoints NCHFA as the administrator of $273 million in Housing Assistance Funds (homeowner assistance). 
The Coalition will continue to monitor these and other bills relating to affordable housing. 
National
White House Unveils American Families Plan, Does Not Include Housing Resources
During President Biden's joint address to Congress last week, the administration unveiled their $1.8 trillion proposal aimed at lifting families out of poverty, improving childcare, and overall family well-being. The proposal includes plans for reforms to paid leave, childcare access, nutrition, healthcare, and education. However, the plan includes no resources for housing despite housing being critical to the stability, health, and well-being of children and families. For this reason, national advocates are calling on housing stakeholders to continue to impress on members of the Congress the importance of housing as both infrastructure and an essential component to helping children and families thrive. 
HUD Office of Multifamily Housing Programs Clarifies UI & Child Tax Credit Are Not Income
HUD recently issued guidance clarifying that Unemployment Income, the child tax credit, and the upcoming $300 per week child tax credit from the American Rescue Plan are not to be considered income. Numerous agencies across the country had been confused over whether or not to include such pandemic related resources as income when calculating an individual's eligibility for various programs such as Housing Choice Vouchers and emergency rental assistance. HUD's clarification should ensure more households are able to access resources that they are eligible for. The guidance was included in an email to stakeholders on April 29. 
Funds for Fair Housing Organizations Now Available
U.S. Department of Housing and Urban Development (HUD) announced this week that it is making over $20 million available to fair housing organizations nationwide that are tackling the fight against housing discrimination. Applicants who are interested in applying for funding should go to www.Grants.gov to obtain a copy of the specific Notice of Funding Opportunity, forms, instructions, and other application materials. Additional information can be found on HUD's website, www.hud.gov.
Reports & Resources
Terner Center for Housing Innovation at University of California, Berkeley – Building a Better Ladder of Housing Opportunity in the United States
Zero to Three – 2021 State of Babies
Urban Institute – Housing Counseling to Support Renters in Crisis
Housing Policy Debate – "Sheltered from Eviction? A Framework for Understanding the Relationship Between Subsidized Housing Programs and Eviction" 
National Equity Atlas and Right to the City Alliance – Rent Debt Dashboard
National Equity Atlas and Right to the City Alliance – Rent Debt in America: Stabilizing Renters is Key to Equitable Recovery