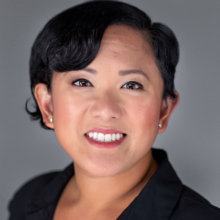 Around the State
NC Budget Update
With the General Assembly out of Raleigh this week, the budget stalemate continues on. Members will be back next week where they will work on wrapping up the 2019 session, tying up loose administrative ends and possibly passing one or two additional "mini-budgets" to fund a handful of programs. At this moment, the Workforce Housing Loan Program, a non-recurring funding item, does not appear to be included in any potential funding bills. 
President Pro Tem Phil Berger, has stated that he would like to adjourn by October 31. This consideration, in combination with the Senate rule requiring 24-hour notice before an override vote, appears to have stalled the Senate's efforts to pass an override of the Governor's budget veto. Time is simply running out.
With the limited time remaining in the legislative session and the shrinking chance for an override of the budget veto, it appears that WHLP will remain unfunded for FY 2019-2020. The Coalition is asking members to contact their representatives about the importance of the WHLP. You can find their contact info here. 
NCORR Begins Public Hearings on the Use of CDGB-MIT Funds
This week the NC Office of Recovery & Resiliency (NCORR) is hosting public meetings to gather input on the distribution of CDBG Mitigation funds in hurricane-impacted regions of eastern North Carolina. The first two meetings were hosted on Monday, October 14th in Robeson County and Tuesday October 15th in Edgecomb County. The last hearing will be held tonight (October 16th) at 6PM at Grover C. Fields Middle School in New Bern.
The purpose of the meetings is to collect stakeholder feedback on how $168 million in mitigation funds should be allocated. NCORR staff will explain what mitigation is and how HUD has defined how CDBG-MIT funds are to be used. Attendees will be able to ask questions and provide comments. An opportunity to focus on specific mitigation topics within interactive breakout sessions will also be provided.
The feedback received during this week's meetings will inform NCORR's initial draft "action plan" for the utilization of CDBG-MIT resources. After the draft's completion NCORR will host additional public hearings and accept comments.
For those unable to attend, comments can also be submitted by email to publiccomments@rebuild.nc.gov or by mail to P.O. Box 110465, Durham, NC 27709.
Information for tonight's hearing:
6 PM
Grover C. Fields Middle School
Performing Arts Center
2000 Dr. Martin Luther King, Jr. Blvd.
New Bern, NC 28650
Property Insurance Rates Going Up in Coastal Counties
The N.C. Department of Insurance has negotiated a deal with private insurance companies to increase property insurance rates in May of 2020. Homeowners across the state will see homeowners insurance premium increases. However, those in coastal areas will see higher increases. Homeowners in Dare, Hyde and Currituck counties will see their rates go up by an average of 9.8%. Meanwhile those in the rest of NC, the "mainland" will see average increases of 4%. The discrepancy in rates is due to the increased likelihood of extreme weather events, such as hurricanes, in coastal areas as compared to inland regions.
FEMA Denies Dorian Assistance to Four Counties
The Federal Emergency Management Agency (FEMA) denied requests for disaster assistance from four North Carolina counties last week. Dare, Hyde, Carteret, and New Hanover counties requested FEMA assistance due to the destruction caused by Hurricane Dorian in September. FEMA denied that request saying that the damage caused by Dorian was not extensive enough to warrant the need for assistance. That does not take into account any previous or future storm impacts in the area. 
National 
Housing Policy on the Presidential Campaign Trail
Last week two more Presidential candidates released housing policy platforms: former Texas Congressman Beto O'Rourke and Senator Michael Bennet of Colorado.
Congressman Beto O'Rourke's housing proposals, centered around the concept of housing as a basic human right, include investing $400 billion into the National Housing Trust Fund over 10 years, requiring 9% LIHTC projects to be permanently affordable, and the creation of a public banking system housed within the U.S. Postal Service to increase access to affordable financial services to the under-banked and "credit invisible." 
Senator Michael Bennet has built his housing platform on the notion that "every American should be able to afford a home in a thriving community." Bennet's proposals would provide incentives for local governments that reduce exclusionary zoning policies and expand access to small mortgages, in amounts such as $50,000, to enable people to purchase or repair homes in areas that are traditionally difficult to obtain mortgages because of low property values, such as in high-poverty urban areas and rural towns with decreasing populations. 
At this point, the majority of Democratic candidates, currently running, have provided official plans for housing policy to address the nation-wide affordable housing crisis. Several others have vocalized their housing policy viewpoints while on the campaign trail. 
Despite widespread media attention leading up to last night's Democratic Debate, the moderators failed to ask direct questions about housing policy. However several candidates, including Senator Bernie Sanders and former HUD Secretary Julian Castro, did make specific remarks about the dire housing situations many people face across the country. Recently, Castro visited homeless encampments in Las Vegas. The next debate will be in November.
New Senate Bills to Address Housing Crisis in Rural Areas
Last week Senator Jeanne Shaheen (D-NH) unveiled three separate bills aimed at addressing housing affordability and financial security in rural areas. The first bill, the Rural Housing Preservation Act, would maintain access to affordable housing in rural communities by allowing the USDA to continue providing rental housing vouchers to residents of properties even if the USDA loan used to construct the property has been pre-paid or is maturing. 
Shaheen also reintroduced the Manufactured Housing Community Sustainability Act which encourages owners of mobile home parks who are considering selling their property, to first consider selling the land to park residents. This would help prevent evictions, displacements, or park closures that might occur under new ownership. The bill also creates a 75% federal tax credit to enable resident co-ops to purchase their park. 
Shaheen's third bill, the FHA Loan Affordability Act, would terminate mortgage insurance payments (MIP) on FHA-backed mortgages once the homeowner's mortgage reaches 78% loan-to-value (LTV). In 2013, the FHA made MIP essentially permanent on FHA loans, creating a long-term disadvantage for homeowners unable to obtain conventional mortgages that require larger down-payments and have stricter credit requirements but allow for the removal of mortgage insurance once the LTV hits 80%. 
Future of Inclusionary Zoning May Face Supreme Court
The U.S. Supreme Court has been asked to hear, Cherk Family Trust v. County of Marin, a case challenging the legality of inclusionary zoning. In 2000, when the Cherk Family Trust was attempting to divide a parcel, the County provided two options regarding affordable housing: either preserve a portion of the parcels for affordable housing or pay an in-lieu fee of $40,000 to the County's housing fund. The case moved through California's judicial system and now may come before the Supreme Court. This past summer, the plaintiffs filed a cert petition (asking the Court to review the case). The Court has asked Marin County to respond to the filing by October 16. At which point the Court, which began its current term on October 7th, will decide whether or not to place the case on its docket. 
Disparate Impact Comments Due Friday 10/18
Comments are due on Friday 10/18 by 11:59 PM regarding HUD's proposed changes to changes to the Disparate Impact rule. For more information on the implications of the proposed changes, visit our past article on the subject. Comments can be submitted here.
Reports/Resources:
NYU Furman Center – "Local Housing Solutions"
National Low-Income Housing Coalition – Disaster Housing Recovery Resources
Enterprise Community Partners – "Keep Safe: A Guide to Resilient Housing Design in Island Communities"
Health Affairs Blog – "The Surprising Role Landlords (and Philanthropy) in Promoting Children's Health"
UnidosUS – "Latino Rental Housing Affordability"
Bowen National Research for City of Asheville & Buncombe County – "Asheville Housing Market"
Mark Shelburne, Novogradac Consulting LLP – "New IRS Compliance Rule Will Cause Problems for LIHTC Agencies, Owners, Property Managers, and Tenants"