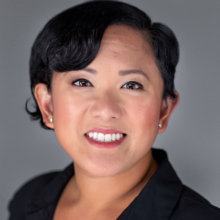 State budget negotiations continue into their next phase – conference committee negotiations. The Senate & House chambers have chosen their conference committee representatives who will work to reconcile the differences between their respective budget proposals. What they decide will be voted on, and if passed, presented to the Governor for signature and enactment. 
Compared to the Senate version, the House budget includes more robust resources for housing and related needs. Most notably $200 million for gap financing to ensure that shovel-ready Low-Income Housing Tax Credit projects facing drastic cost increases due to the effects of the pandemic are able to move forward. For housing, the House also includes $15 million for Rapid Rehousing, $20 million for Habitat for Humanity, and $42 million for infrastructure related to affordable housing development in rural areas. 
Here is how the Senate & House budgets address housing:
The House version sees an increase to the Workforce Housing Loan Program from $40 million as proposed by the Senate to $200 million. Using ARP funds, the increase to WHLP is intended to allow NCHFA to offer gap funding to LIHTC developments facing significant budget shortfalls due to dramatic cost increases resulting from the COVID-19 pandemic. 
Some other House changes include: 
$10 million and $40 million to Winston-Salem and Dare County respectively for affordable housing production

$250,000 to Habitat for Humanity of Gaston County for economic development related infrastructure projects

Provisions that reiterate or further define the criteria by which local governments may institute periodic inspections for hazardous conditions in residential rental properties
For housing programs the House budget provides more investment. However, the House budget also:
There is work to do to keep this funding in the budget once they begin negotiations with the Senate. There is also work to do to remove the harmful provisions that impact NCHFA accounting and budgeting procedures. 
As for timing, we are hearing that a final budget (formerly known as SB 105) may be ready for approval in mid- to late September. With this additional delay in passing a state budget, resources that are desperately needed to cope with the wide ranging effects of the pandemic will only be further delayed. 
With the continued delay in passing a budget and the wide differences in the amount of housing funding in the Senate and House budgets, continued advocacy is necessary to ensure that the final budget does contain the housing provisions proposed by the House.