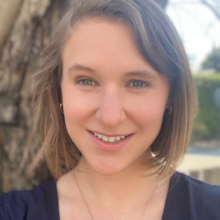 Last Friday, the US Department of Housing & Urban Development (HUD) released Part 1 of its 2021 Annual Homeless Assessment Report to Congress. This report uses data from the Point-in-Time (PIT) estimates and Housing Inventory Count to provide a snapshot of homelessness and shelter inventory across the United States. Since Covid-19 affected data collection capacity, communities were not required to report a 2021 PIT estimate of unsheltered individuals experiencing homelessness and the report focuses solely on the sheltered homeless population. 
Key National Findings:
The sheltered homeless population decreased. The report notes that this indicator should be interpreted with caution since many congregate shelters reduced capacity in response to the pandemic. Further, eviction moratoria and cash transfers likely prevented some people from becoming homeless. The good news is that while only some communities conducted voluntary unsheltered counts, the initial findings from these communities indicate that the unsheltered homeless population did not increase in response to pandemic-related factors. In other words, the data that was collected, while limited, indicates that homelessness overall appears to be decreasing, not just among the sheltered population. 
Subpopulation trends varied. The number of families and veterans experiencing homelessness decreased by more than 10%. However, transgender and gender-nonconforming unaccompanied youth and people experiencing chronic homelessness each saw populations increase by 20% or more. 
The share of shelter beds located in non-congregate settings increased drastically. Not surprisingly, non-congregate shelter beds increased by 134% as service providers turned to motels and hotels in an effort to mitigate the spread of Covid-19. Overall, the supply of emergency and transitional beds did not increase.  
Key Statewide Findings:
Initial data suggests North Carolina is making strides to end homelessness. North Carolina was among the top five states with the largest decrease in homelessness from 2020-2021 among sheltered individuals, decreasing by 803 individuals or 18% (Exhibit 2-6). The state-level estimates for subpopulations of people experiencing homelessness haven't been released yet, but the report noted that North Carolina experienced one of the largest decreases among sheltered unaccompanied homeless youth — a decrease of 118 individuals or 36% (Exhibit 4-7). 
Key Local/CoC-Specific Findings:
Among largely suburban communities, Asheville/Buncombe County, NC reported the largest number (182) of sheltered veterans experiencing homelessness (Exhibit 5-7). According to the City of Asheville's PIT Dashboard, almost three-quarters of these individuals were in transitional housing and about a quarter were in emergency shelter. The City attributes its large number of veterans experiencing sheltered homelessness to two things: 1) The presence of the VA medical facility, which draws people from the surrounding region, and 2) Asheville has a large, Federally-funded transitional housing program for veterans, which draws people from outside of the region. 
Expect a more comprehensive report in 2022.
There is hope that data for 2022 will offer a more comprehensive snapshot of homelessness. HUD is requiring all communities to conduct both sheltered and unsheltered PIT estimates this year. Typically, these estimates occur on a night in late January. Because of the public health concerns and capacity challenges associated with the Omicron variant surge, communities can request an exception to conduct it at a later time this year, if needed.
Save the Date for Bringing it Home 2022.
At our Bringing it Home conference on May 10-11, we will talk more about some of these trends and some of the ways organizations around the country and the state have been responding to the unique challenges of trying to impact homelessness during a pandemic. Visit our conference page for more information and updates about Bringing it Home 2022.