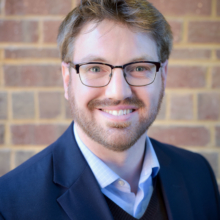 Federal Update
Cantwell-Hatch Update
Congress is currently negotiating an omnibus spending bill, which is likely to include a tax component, and needs to pass on or before March 23. This bill may be the last potential vehicle for the Affordable Housing Credit Improvement Act for quite some time. Votes could begin as early as next week. The Senate sponsors Senator Maria Cantwell (D-WA) and Senate Finance Committee Chairman Orrin Hatch (R-UT), are highly motivated to advance the bill this year, and the Senate leadership of both parties is on board.
What remains is to convince the House Republican leadership, which means they need to hear from other House Republicans. The immediate focus for North Carolina is to reach out NOW to the Republican co-sponsors of HR1661.
What do I say?
Thank them for their support of affordable housing, but communicate that the job is not yet finished;
Ask them to reach out to Rep. Carlos Curbelo (the new Republican lead sponsor of HR1661), House Ways & Means Chariman Kevin Brady, and Speaker of the House Paul Ryan to communicate their support for this legislation's inclusion in the omnibus spending bill."
North Carolina Republican HR1661 co-sponsors include:
See the ACTION Campaign's Advocacy Toolkit for resources to advocate for the Affordable Housing Credit Improvement Act.
"Rent-a-bank" bill passes the House
Last week, the US House of Representatives passed HR3299 sponsored by Rep. McHenry (R-NC) by a vote of 245 to 171. Four NC Representatives opposed this bill — Reps. Alma Adams, G.K. Butterfield, Walter Jones, and David Price. Rep. Jones was the only Republican in the country to vote no. The bill would allow payday lenders to circumvent state interest rate caps in 42 states and DC. It now moves to the Senate. Click here to read the Center for Responsible Lending material on the bill.
'Dear Colleague' Letters for HOME, Section 4, and CDFI Fund
In response to President Trump's fiscal year (FY) 2019 budget request that calls for eliminating a range of housing and community development programs, a number of representatives are circulating 'Dear Colleague' letters:
Marcia Fudge (D-OH) is sponsoring a 'Dear Colleague' letter urging the Transportation, Housing, and Urban Development (THUD) Appropriations Subcommittee to fund the HOME Program at $1.2 billion in FY 2019. The deadline for Representatives to sign on is COB Tuesday, March 13.
Elizabeth Esty (D-CT) and Rep. John Faso (R-NY) are co-sponsoring a 'Dear Colleague' letter urging the House THUD Appropriations Subcommittee to fund the Section 4 Program at $40 million in FY 2019. The deadline for House offices to sign on is COB Tuesday, March 13. House offices can sign on by contacting Matthew Colvin in Rep. Esty's office at matthew.colvin@mail.house.gov or Remy Fortin in Rep. Faso's office at Remy.Fortin@mail.house.gov.
Representatives Carolyn B. Maloney (D-NY), Don Young (R-AK) and Barbara Lee (D-CA) are circulating a "Dear Colleague" letter urging the Financial Services and General Government Appropriations Subcommittee to provide at least $248 million for the CDFI Fund programs in FY 2019 appropriations. The deadline for House offices to sign the letter is Thursday, March 15.
Black homeownership rate unchanged since 1968
One of the most important forms of wealth for working and middle-class families is home equity. Yet, the share of black households that owned their own home remained virtually unchanged between 1968 (41.1 percent) and today (41.2 percent). Over the same period, homeownership for white households increased 5.2 percentage points to 71.1 percent, about 30 percentage points higher than the ownership rate for black households. To read more from the Economic Policy Institute report, click here.
HUD to Release FY 2018 Income Limits on March 30
The U.S. Department of Housing and Urban Development plans to release fiscal year 2018 income limits March 30. HUD sets an annual target date of April 1 for the release of the limits that determine eligibility for assisted housing programs, but with April 1 falling on a Sunday this year, the plan is to release the income limits two days earlier.
Stockton Williams announced as new head of NCSHA
The National Council of State Housing Agencies (NCSHA) Board of Directors announced that housing and economic development expert Stockton Williams has been appointed Executive Director, effective April 2. Williams comes to NCSHA from the Urban Land Institute (ULI), where he serves as Executive Vice President of Content and Executive Director of the Terwilliger Center for Housing.
State Update
Bringing It Home
NC's annual conference for homeless service providers where national experts and local providers will share innovative practices for providing shelter and housing services in our communities will be April 30 and May 1 at the McKimmon Center in Raleigh. The conference is hosted by: NC DHHS Division of Aging and Adult Services, NC Housing Coalition, NC Coalition to End Homelessness. You can Click Here for Full List of Workshops or Click Here to Register.
NCHC and NCCDI submit comments to NC Commerce on Opportunity Zone selection
On Monday, March 5 the North Carolina Housing Coalition and the North Carolina Community Development Initiative submitted comments to the NC Department of Commerce requesting that the Governor prioritize housing need in his selection of Opportunity Zones. You can read our comments here.
NCHFA to offer new first-time homebuyer downpayment assistance
If you are a first-time home buyer or military veteran and qualify for an NC Home Advantage Mortgage, you may be eligible for $8,000 in downpayment assistance with the NC 1st Home Advantage Down Payment. Similar to the other downpayment assistance options available with the NC Home Advantage Mortgage, this downpayment help is a 0%, deferred second mortgage, which is forgiven 20% per year at the end of years 11-15, with complete forgiveness at the end of year 15.
NCHFA releases impact report
The North Carolina Housing Finance Agency has released a report on the impact of their investments. In 2017, the Agency's work:
Financed 14,040 affordable homes and apartments
Financed $1.98 billion in housing construction, rehab and home sales
Administered rent assistance for 27,310 North Carolina families
Supported 12,060 construction jobs
Produced $35.6 million of state and local tax revenues
Kept its operating expenses to below 2% of the real estate activity it leveraged.
For more information, you can read the report here.
Consolidated Annual Performance Evaluation Report (CAPER) public comment open
The 2017 Draft CAPER is available on the NC Housing Finance Agency's website. The CAPER summarizes the accomplishments of the four Consolidated Plan partner agencies during the 2017 calendar year, as well as presenting the results of other housing related programs identified in the North Carolina Consolidated Plan. n official public hearing will be held on March 22, 2018 from 9:00 am to 10:00a.m. at the NC Rural Center, located at 4021 Carya Drive, Raleigh, NC 27610. A call in-option will be available for people who are unable to attend the meeting. To register for the call-in option, please email elimehouse@nccommerce.com by Wednesday, March 14, 2018. The comment period is from February 23, 2018 – March 23, 2018 and may be made via email to detra.purcell@nccommerce.com.
Local Update
UNC-Wilmington Poverty Symposium Focuses on Affrodable Housing
The 7th Annual UNC-Wilmington Poverty Symposium will focus on affordable housing this year. The event will be held on Monday, March 19th from 6:30-8:30 PM at McNeill Hall, room 1005. Four speakers, including Samuel Gunter from NCHC, will speak on issues related to affordable housing. A reception, with refreshments, will follow the event. For more information, please email Dr. Julia Waity, waityj@uncw.edu.
Greensboro Housing Coalition Summit
The Greensboro Housing Coalition, City of Greensboro, HUD, Community Foundation of Greater, along with other organizations will hold their annual housing summit on March 28th to educate, inspire, and challenge each other to substantially increase housing options (policy changes and increased resources for repairing and building different kinds of apartments and houses), to support people accessing and maintaining housing (such as tenant education and rental assistance), and to promote collaboration among leadership. To register for this event click here
Habitat Charlotte's "Building Futures: A Symposium on Affordable Housing"
Join Habitat Charlotte on Thursday, March 15 for the third-annual Building Futures: A Symposium on Affordable Housing. This year's event features Dr. Tererai Trent – an internationally-renowned scholar, humanitarian, motivational speaker, educator & author. Dr. Trent recently won the 2018 NAACP Award for Outstanding Literary Work (Instructional) for her latest book, The Awakened Woman. This event is free and open to the public; we only ask that you secure your spot by registering in advance here.
CIDD hosts talk series on housing for adults with autism
Join the Carolina Institute for Developmental Disabilities for "Residential Options for Adults with Autism"on Wednesday, March 14 from 6:30-8:00 PM at 101 Renee Lynne Ct., Carrboro, NC in the Castelloe Conference Room 101. To RSVP, contact Debbie Reinhartsen at debbie.reinhartsen@cidd.unc.edu, or 919-966-4138.