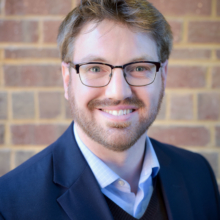 Federal Update
Realtor Survey on Shutdown Impact
A new survey by the National Association of Realtors (NAR) found that 11% of their members reported an impact on their work. No new rural housing Direct Loans or Guaranteed Loans are being issued, and scheduled closings of Direct Loans will not occur. There are also expected delays in loan origination, as the IRS will close and suspend the processing of all forms. This will also impact mortgages backed by the Federal Housing Administration (FHA) and the Department of Veterans Affairs.
National Association of Home Builders Tracks Shutdown's Impact on Housing Market
The National Association of Home Builders is tracking the impact of the federal government shutdown on the broader housing market. While NAHB was encouraged by the 5 month extension of the National Flood Insurance Program, they are also tracking all the potential impacts the shutdown will have on home builders across the country.
Federal Government Shutdown Impact on HUD Programs
The partial federal government shutdown is now in its fourth week with no end in sight. The NLIHC-led Campaign for Housing and Community Development Funding (CHCDF), of which we are apart, sent a letter to congressional leadership and President Trump last week calling for an end to the shutdown and outlining the effects the shutdown is having on affordable housing and community development, including its impacts on specific HUD and USDA programs. You can see NLIHC's latest factsheet, interactive map, and state-by-state breakdown on some of these impacts. This includes 118 expired or expiring HUD project-based rental assistance contracts that represent 1,951 units of affordable housing in North Carolina.
Before the shutdown occurred, HUD issued a contingency plan, outlining the shutdown status for HUD programs. Below are some of these contingencies as compiled by NLIHC:
Public Housing. Local public housing agencies (PHAs) are not federal government entities and thus will not shut down. But, PHAs receive significant federal funding and their hours and capacities may be impacted by the federal shutdown. Depending on the length of the shutdown, some PHAs may not be able to maintain normal operations. HUD recommends that local PHAs be contacted for information as to their operating levels.

Tenant-Based Rental Assistance. According to HUD's plan, housing assistance payments (HAP) and administrative fees will be disbursed. However, any funding action which requires HUD staff will not be processed during the government shutdown. Obligated HAP funds (HUD-held reserves) are available for draw. HUD will not process requests for tenant protection vouchers for public housing or multifamily actions during the shutdown. PHAs are not required to cease issuing vouchers during a government shutdown. PHAs should assess their financial ability to make payments on behalf of currently assisted households as well as those potentially to be served when considering their ability to issue vouchers.

Project-Based Rental Assistance. HUD plans to draw on advanced appropriations to continue housing payments for project-based contracts. According to HUD's plan, it will make payments under Section 8 contracts, rent supplement, Section 236, and project rental assistance contracts (PRACs) on an as needed basis to ensure ongoing viability of assets and preservation of affordable housing. Payments will be contingent on budget authority being available from prior appropriations or recaptures.

Homeless Assistance Grants. According to the contingency plan, HUD homeless assistance grants, including supportive housing for veterans and housing for people with AIDS, will continue to be funded to protect life.

HOME Investment Partnerships Program, CDBG. HUD will continue to disburse CDBG, HOME, and other block grant funds where prior year funds have been obligated. CDBG-DR will continue to be funded through multi-year appropriations.
State Update
Commerce releases new "Development Tier" designations
The North Carolina Department of Commerce releases new county "Development Tier" designations. Twenty-eight counties changed tiers due to the General Assembly's directive to remove some factors from consideration.
General Assembly Gavels In, New Committee Chairs announced
The General Assembly gaveled in to the 2019 Long Session on January 9. There are many new faces in the building, and the NC Housing Coalition will spend much of the month of February meeting with every single office. Stay tuned for more information about how you might be able to follow up with legislators on affordable housing impacts in your county after we have visited them. Among the new faces are some familiar ones in new roles. Key legislators that impact housing funding are:
House Appropriations Committee Senior Chairs:
The chairs of the House Appropriations Committee on General Government have not yet been publicly announced.
House Finance Committee Senior Chairs:
Senate Appropriations/Base Budget Committee Senior Chairs:
Senate Appropriations on General Government and Information Technology Chairs:
Senate Finance Committee Senior Chairs: