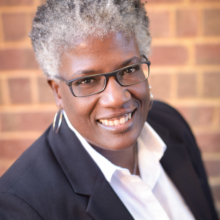 The last few weeks our staff has been very busy doing one of our favorite things – educating incumbent and prospective local government candidates on the need for and tools available to create and/or support housing affordability in their communities.  For decades, NC communities relied almost exclusively on public housing authorities, Housing Choice Vouchers, and Low Income Housing Tax Credit developments to meet their needs for households at 60% area median income and below.  However, the need for housing affordability has exploded in NC since 2011 and communities are desperate for new tools and education.
Invariably, our conversations with candidates begin with the newest, hottest trend in affordable housing.  This year, everyone – whether urban, rural, or in-between – wants to talk about Naturally Occurring Affordable Housing (NOAH).
First, let's talk about what NOAH is and is not.  The term is generally understood to mean unsubsidized rental housing, usually 20 years or older, that is currently relatively affordable, and is located in or adjacent to neighborhoods in which longtime residents are being displaced by gentrification.  It is most often found in low income neighborhoods and communities of color where decades of disinvestment have created a market ripe for speculation.  It is usually made "affordable" by actually being substandard – landlords have generally not invested in the long term maintenance necessary.  The property management may also engage in cycles of routine maintenance that is then passed on in higher rents which results in eviction and displacement.  What these properties are not is "natural" occurrences in the market – they are deliberate attempts to profit from very low income people already living on the edge.  If you work in housing or social services, you know where these places are in your community and you see them as a problem.
We can make NOAH work in NC but it requires deep commitment to policy change and capital investment at the local level.
Whatever their disrepair, in a speculative market, these buildings are perfect targets for investors looking to "reposition" them for higher rents – which means circumventing landlord tenant law to displace current residents.  Outlets as varied as the Urban Land Institute and Bloomberg have reported on the market opportunity – mostly extractive – in these properties.
However, what we have been telling communities is that there is a vastly different opportunity in NOAH – an opportunity to halt displacement, stabilize neighborhoods, provide a voice to tenant and community members, help local community based development organizations (CBDOs) to expand and diversify their portfolios, and create permanent housing affordability.  Here's what communities need:
Resident centered leadership and involvement – There needs to be trusted community voices in every stage of the process – especially long term property management. Many well-meaning ventures have failed for lack of community buy in.
Nimble financing – Community development organizations need the same rapid access to capital that speculators have. The organizations need to be able to snap up properties even before they come to market.  Local government can make investments in local acquisition funds that provide quick capital.
Atypical acquisition strategies – Local government can support the acquisition of small unsubsidized properties (25 units or less) where tenants face imminent eviction or displacement. Every saved unit counts.  For those local governments looking for "scale", community based development organizations do not usually use scattered site development.  They like to stick to certain geographical boundaries to make management cost efficient.  However, in this age of technology, property can be managed from anywhere – especially with strong resident leadership.  Local government can provide the same business/economic development support and incentives to these organizations that are offered to other small businesses.  CBDOs are more likely to hire the residents of their properties and add to the local tax base.
Invest in tenant homeownership programs – Nothing stabilizes a neighborhood like homeownership. Instead of creating incentives for new development, local governments can incent the transition of multifamily rental to either resident owned buildings or individual homeowner condominiums. If a family has been renting the same apartment for several years, why not give them the opportunity to reap the financial benefits of all those rent payments?
We can make NOAH work in NC but it requires deep commitment to policy change and capital investment at the local level.  Won't you join us in working to make sure every local government official is committed to every North Carolinian having a safe, decent, affordable place to live.
Don't forget to register for the 2017 NC Affordable Housing Conference.  You don't want to miss it!